Krishna Kaur, a youth yoga activist founded Y.O.G.A. for Youth, a nonprofit dedicated to training yoga teachers to work with at-risk and traumatized youth. The Y.O.G.A. for Youth Teacher Training non-profit program is one of the oldest and most distinguished training programs for people who want to provide yoga and mindfulness tools.
Our curriculum addresses major components associated with diminishing fear, the root cause of anger, and increasing a belief in their own greatness. We are committed to alleviating violence, vandalism, substance abuse, obesity, eating disorders, teen pregnancy, sexual assault, bullying, suicide, poor grades and other self defeating behaviors that are prevalent among today's youth.

BEHAVIORAL STABILITY

Discipline & Respect
Interest & Motivation
Mental Disorder Management
Peer & Other Social Interaction
Patience

PHYSICAL HEALTH

Weight & Exercise
Chronic Condition Management
Nutrition & Positive Eating Habits
Substance Awareness
Body & Sex Education (age appropriate)

SELF ESTEEM

Stress & Anxiety Management
Calmness & Confidence
Mood Stability
Self Worth & Accomplishment
Body Image & Appearance

SCHOLASTIC APTITUDE

Focus & Determination
Enhanced Study Habits
Comprehension & Retention
Class Participation
Creative & Cognitive Thinking

​

The Y.O.G.A. for Youth curriculum translates ancient scientific yogic tools into a language youth can understand and apply to daily life. Unique programs have been designed to combat a myriad of issues that plague our youth today including stress, anger, depression, anxiety, low self-esteem, poor concentration and obesity.

40-hr Y.O.G.A. for Youth Teacher Training

This training explores some of the most effective approaches to presenting asanas and kriyas to youth. It will enhance your teaching ability and expand your knowledge of yoga across multiple disciplines. The main area of focus will be on developing tools that will assist you in translating ancient yogic principals into a language youth can understand and apply to their daily lives without diminishing its powerful effects. An emphasis will be placed on specialized programming for under-served, "at-risk" and traumatized youth populations.

This training will not only introduce you to the policies and procedures of teaching in secured facilities, but it will also prepare you to effectively deliver creative and dynamic youth yoga classes to diverse populations with a massive impact. Elevate your teachings and set yourself apart from your fellow instructors through the Y.O.G.A. for Youth Teacher Training – a program scientifically proven to deliver "significant results" according to Dr. Sat Bir Singh Khalsa, Harvard University.
Durham, North Carolina
August 1 - 5

We are now accepting applicants for our upcoming 2018 summer teacher training in Durham, North Carolina!

South Florida, Florida


May 25 - 27 and June 1 - 3

We are now accepting applicants for our upcoming 2018 spring teacher training in South Floriday!
---
Powered by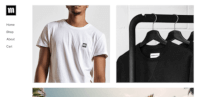 Create your own unique website with customizable templates.